FILMMAKER MAGAZINE PICK OF THE WEEK: TAKE SHELTER
This week's pick is, to my humble, subjective eyes, the best American film of the year. Not only is Jeff Nichols' Take Shelter a truly staggering production achievement for a film made with such a small production budget, but removing that from the equation, it stands as movie-making of the very tallest order. Combining timely real-world concerns with the impact of a Hollywood thriller, Take Shelter is not to be missed.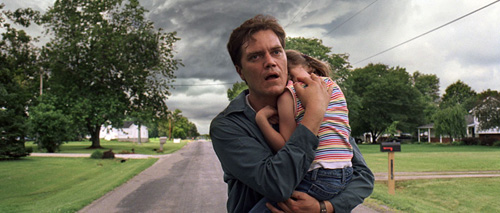 Read my review right here (it will be going live on Hammer to Nail Monday morning).
Leave a Reply