FILMMAKER MAGAZINE PICK OF THE WEEK: DARK DAYS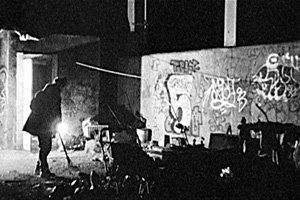 This week's "Filmmaker Magazine Pick Of The Week" is Marc Singer's Dark Days. It's crazy to think that ten years have passed since Dark Days wowed audiences at the 2000 Sundance Film Festival, but it's even crazier to realize that it had slipped through the cracks and become unavailable on home video until Oscilloscope Pictures recently stepped in to rectify that silly situation. It opens for a limited re-release run at Cinema Village in NYC on Friday, July 1, 2011, but it will be available on DVD shortly after that. Hoo-ray.
Read the review right here (it will be going live on Hammer to Nail Monday).
Leave a Reply