HOME VIDEO PICKS
5/22/12
Pick of the Week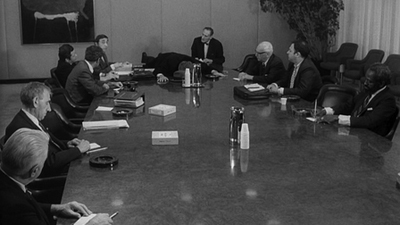 Eclipse Series 33: Up All Night With Robert Downey Sr. (Criterion) — Lonnnnnngggggg overdue, this affordably packaged multi-disc set includes Robert Downey Sr.'s early films, which have a raucous, freewheeling spirit that puts most modern indie directors to shame. Includes: Babo 73, Chafed Elbows, No More Excuses, Putney Swope, Two Tons of Turquoise To Taos Tonight. If you haven't seen these films, fix that ASAP. Available on DVD
.
Recommended
Certified Copy (Criterion) — A putative tale of romance that thrillingly casts off tidy character rationalizations in favor of a far more compelling schematic reality—two apparent strangers (Juliette Binoche and William Shimell) slip before our very eyes into the rhythms and discomforts of married life, tied like an anniversary present with wayward glances and irrational outbursts—Abbas Kiarostami's Certified Copy is, considering the sneak-alarm of its message, shatteringly pleasurable. Available on DVD
and Blu-ray
.
Perfect Sense (MPI Home Video) — As with most end-of-the-world cinema, Perfect Sense is faced with the task of reconciling the competing urges to to be both sweeping and intimate, global and personal. On one level, it concerns itself with a series of separate-but-related epidemics in which each of the senses—first the chemical faculties of smell and taste, then sound, and finally sight—is suddenly and irremediably deadened; more fundamentally, it tells of a love affair between a chef and an epidemiologist named Michael (Ewan McGregor) and Susan (Eva Green), respectively. It's not unprecedented, the understated apocalypse film, but David Mackenzie's impressionistic take on the genre distinguishes itself for how one-sided its approach is: this is above all else a mood piece in which the increasingly dire goings-on nevertheless take a backseat to sweet nothings whispered into the ear and long shots of bedrooms flooded with early morning light. It's less a linear progression of scenes whose implications (narrative, thematic, what have you) are readily apparent than a patchwork of vividly-realized emotion and soft-spoken romance. Ineffability is a plus here; Mackenzie's film is meant to be felt first, understood second—and in this regard it's often quite affecting. Read Michael Nordine's full HTN review. Available on DVD, Blu-ray
, and at Amazon Instant
.
Stupid Freshest Old/New Release of the Week
Big Fun In the Big Town (Five Day Weekend) — As a hip-hop obsessed adolescent in the mid-1980s, this film would have blown my mind had I seen it then. And though I could have suffered through it on a crappy YouTube upload, I haven't. But now the time has finally come to see it properly. If this trailer doesn't excite you, then get to steppin'. Available on DVD
.
Leave a Reply